What were the best popular history books published in hardback in 2021 in the UK?
These are the best popular history books that we have read and reviewed on this site. I'm sure that there are other fantastic history books out there which unfortunately we haven't had the time to read! (To see all history books from 2021 you can search our history books mini database.)
So without further ado here are the favourites! The links take you to more details on each book below.
Our highest rated history books of 2021
Highly recommended 2021 history books
---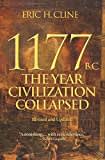 1177 B.C.: The Year Civilization Collapsed
An excellent introduction to the magnificent world of the rulers of the Late Bronze Age Mediterranean, and then their dramatic and simultaneous fall.
Cline brings us up to date with the latest academic thinking on what happened... which is that we still don't really know, but there are plenty of fascinating clues.
★★★★☆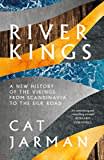 River Kings: A New History of Vikings from Scandinavia to the Silk Roads by Cat Jarman
Cat Jarman shows us the Viking world from England in the West to India in the East, following the trail of a small carnelian bead found in a Viking grave in Repton.
This is an excellent history book - describing the evidence that we have for what the Vikings were up to as they roamed the river systems of Eastern Europe, and stringing this together in a compelling and very readable story.
★★★★★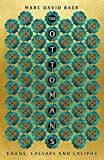 The Ottomans: Khans, Caesars and Caliphs
A thought-provoking and accessible guide to the history of the Ottoman Empire from the 14th to the 20th century , which at its peak spanned three continents, stretching from North Africa to the Caucasus and from Meca to Budapest.
This is a story of the interplay of religious conflict and tolerance, an elite slave army against whom other European powers struggled to compete, and an ingenious solution to the age old problem of sibling rivalry.
★★★★☆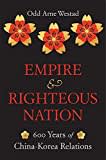 Empire and Righteous Nation: 600 Years of China-Korea Relations
Empire and Righteous Nation crams a lot of into its 170 pages: it is an insightful and entertaining primer on Korean history over the last 600 years.
Those already well informed about the Chosun state and King Kojong may find it covers familiar territory. But if you are a relative newcomer you will get a much better appreciation of Korean history and identity.
★★★★☆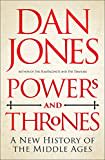 Powers and Thrones: A New History of the Middle Ages
Dan Jones' latest book explores the Middle Ages as a whole, drawing together many of the subject matters he has previously written on. The result is a long but very entertaining read full of full of fascinating story lines and personalities.
★★★★☆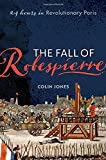 The Fall of Robespierre: 24 Hours in Revolutionary Paris
Colin Jones tells the story of Robespierre's vertiginous fall over the course of a single day: from the voice of the Revolution to its victim. It is fascinating to trace what happens when those in power give orders, people decide whether or not to go along with them, and then… everything goes crazy.
If you have any interest in the French Revolution, or politics in general, or the "processes of history" you will find The Fall of Robespierre a riveting, rigorous and thought-provoking read.
★★★★★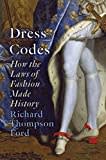 Dress Codes: How the Laws of Fashion Made History
Our clothes project an image of us to the world, and how that image has been controlled and read in the past still has an influence on us today. This book gives a fascinating insight into how.
A great read for anyone interested in fashion, tailoring – or simply social history.
★★★★☆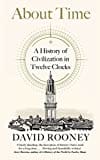 About Time: A History of Civilization in Twelve Clocks
About Time will give you a new perspective on otherwise familiar landmarks – it can help you see the everyday in new and insightful ways.
A well written and pleasantly proportioned book, it is highly recommended and will appeal to all sorts of people.
★★★★☆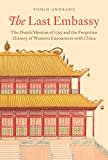 The Last Embassy: The Dutch Mission of 1795 and the Forgotten History of Western Encounters with China
The Last Embassy offers an alternative viewpoint to that of China vs the West, an absorbing travelogue, and a sneak peek into the Qianlong Emperor's court. It is also a very engaging read with a smooth but vivid writing style.
I would enthusiastically recommend this to anyone with an interest in China's past – or present.
★★★★☆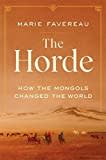 The Horde: How the Mongols Changed the World
Favereau's 'The Horde' gives you a glimpse of the world as it might have seemed to the Mongols – a vast stretch of grassland, mountains, rivers and forests, full of peoples with celebrated histories and complex lifestyles. "City land" was on the outside or the edge of this world and was relevant mainly when it could be exploited.
While the narrative can feel dense at times, this is an excellent book which will bring this world to life.
★★★★☆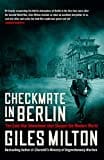 Checkmate in Berlin: the first battle of the cold war
A thrilling read, Giles Milton combines a strong narrative of four tense years in Berlin in the aftermath of the Second World War with personal stories at turns harrowing and uplifting.
Checkmate in Berlin describes the opening gambit in a conflict which would continue for the next 40 years.
★★★★★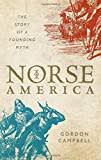 Norse America: The Story of a Founding Myth
Norse America gives us an authoritative and very readable account of Viking settlement in North America. But it is also the fascinating and sometimes troubling story of the "Vikings first" advocates: a mix of dreamers, pranksters, fraudsters – and those trying to drum up the tourist trade.
A gripping read, it makes us question the "truth" of history that we sometimes take for granted, and how we choose our stories is as important as their accuracy.
★★★★★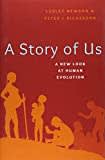 A Story of Us: A New Look at Human Evolution
An excellent book that will enrich your understanding of the past and what has made us who we are.
It has helped me to build some mental scaffolding across a 6 million year gap in my historical knowledge, the almost magical transformation from ape to human that has given us language, festivals, machines, art – and tiny balls.
★★★★☆
---
Next post
Last post