About us
Last modified 22 March 2022
We read history books for fun!
With no affiliation to any publishers, booksellers, authors, librarians, bookbinders, or papermakers we can write independent reviews.
Our mission is to find and review history books that might otherwise get overlooked - hence Emperor Justinian's beady eye peering out at the top of the website 🤨.
Want a bit more detail? Our FAQ page can be found at this link.
📧 Or feel free to email us at: popularhistorybooks@gmail.com
...or keep scrolling down for reviewer bios.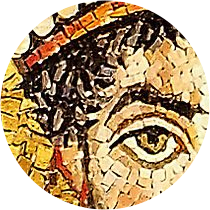 Meet the reviewing team
Anthony Webb
Andy Salisbury
Maddox von Ranke
Adrian Webb
Jenny Blakeley
Jenny has always had a keen interest in the past, having lived there for almost all of her life. Moreover she enthusiastically indulges in several pastimes including knitting, rope craft and dungeons & dragons. She also enjoys the occasional history book.